---
Please refer to the contact details of the joint brokers below for further information on the Company's new share issues in line with prospectus issued 20 November 2020 or contact your financial adviser or stockbroker.

Joint Broker, Joint Bookrunner and Intermediaries Offer Adviser:
Shore Capital Stockbrokers Limited, Cassini House, 57 St James Street, London, SW1A 1LD

Joint Broker and Joint Bookrunner:
J.P. Morgan Cazenove, 25 Bank Street, London, E14 5JP, UK

The Company's shares may also be available on the following subscription platforms:.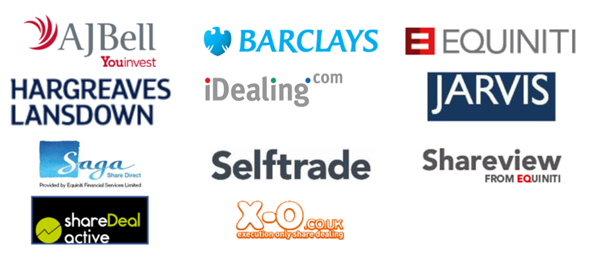 ---
The Company is targeting an annual dividend of 7 per cent. of Net Asset Value per Ordinary Share in each financial year subject to a minimum target of 7 pence per Ordinary Share.

The Company intends to pay dividends on a quarterly basis. The interim dividends will not necessarily be of equal amounts because the dividends from the Company's underlying investments are expected to arrive irregularly throughout the financial year. Investors should note that the target dividend, including its declaration and payment frequency, is a target only and is not a profit forecast. There may be a number of factors that adversely affect the Company's ability to achieve its target dividend yield and there can be no assurance that it will be met. The target dividend should not be seen as an indication of the Company's expected or actual results or returns. Accordingly, investors should not rely on these targets in deciding whether to invest in the Ordinary Shares or assume that the Company will make any distributions at all.
The dividend history of the company is below:
Q3 2018
Q4 2018
Q1 2019
Q2 2019
Q3 2019
Q4 2019
Q1 2020
Q2 2020
Q3 2020
Q4 2020
Q1 2021
Dividend Declared
2.0
1.0
1.0
2.0
2.0
2.0
1.0
2.0
2.0
2.0
1.0
Dividend Target
4.0
7.0
7.0
Cumulative Dividend
2.0
3.0
4.0
6.0
8.0
10.0
11.0
13.0
15.0
17.0
20.0
Please note that past financial performance is not indicative of future results.
Our Portfolio
Find out about our portfolio
Investor Alert
Sign up for alerts